Here is the pot on the Windscreen and stand.
Here is the complete set of tems that I pack.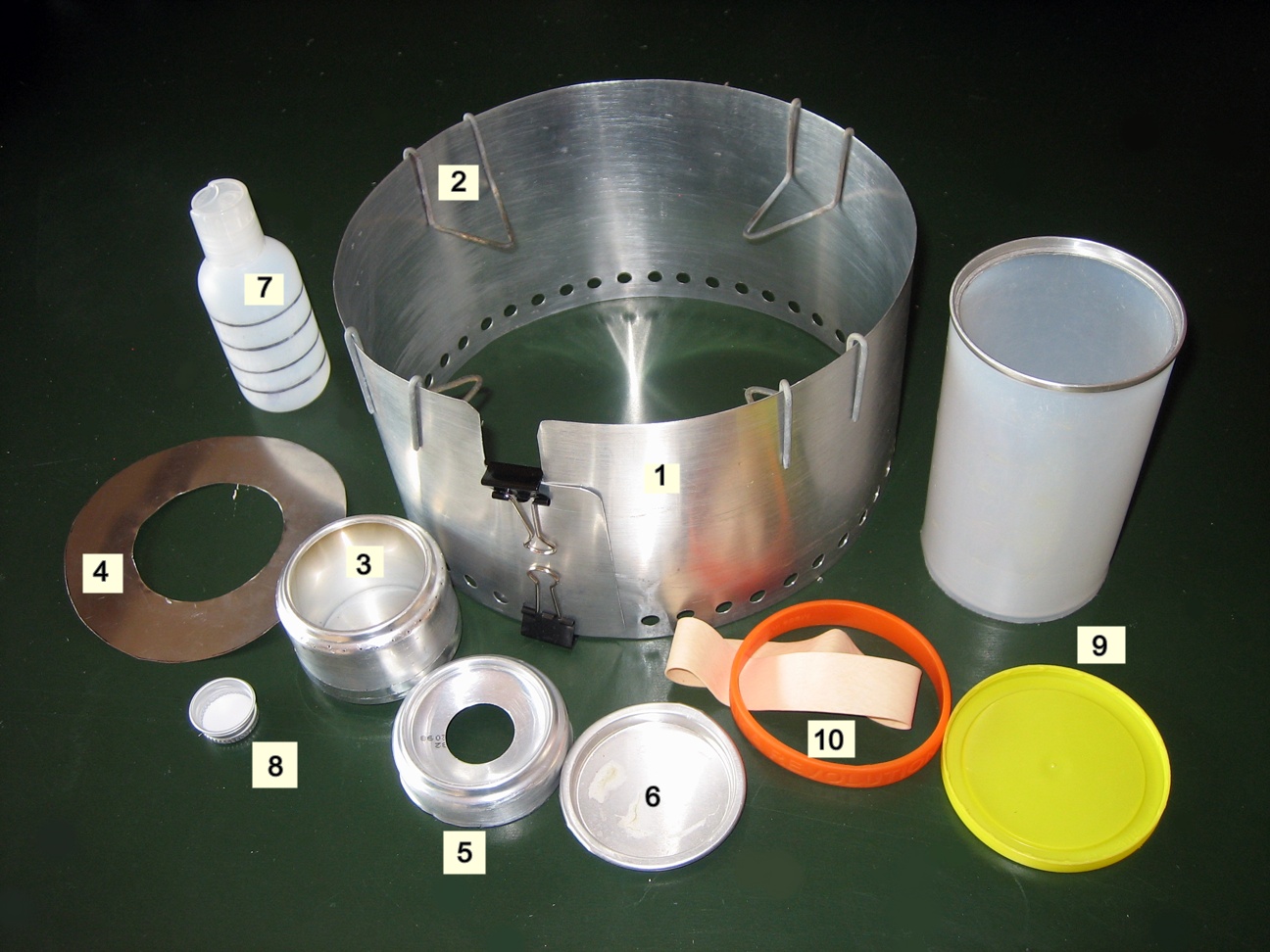 Windscreen
"V" Spokes
Low pressure open top alcohol Stove
Heat Deflector ring (high temperature metal)
Simmer top
Base to insulate from ground
2.4 oz fuel bottle marked in 1/2 oz increments with flip top.
Cap for bottle
Storage for all of the above.
Rubber bands when wrap windscreen around outside of storage.
Thank you for visiting my site. LAST UPDATED 05-16-16